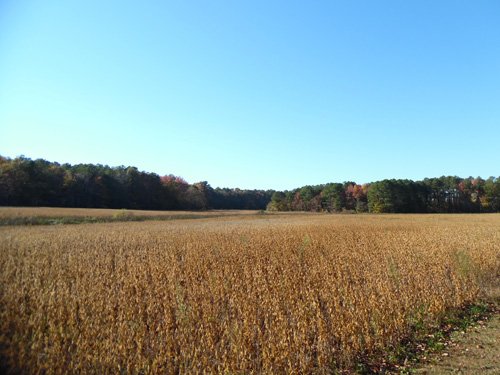 With high banks looking over the Choptank River to the west and working farms to the east, North Dorchester county is valued for its rural landscape, quality of life, and convenient Delmarva region access.
From young families building custom homes on individual lots to pastoral farms and cottages along the Choptank and her tributaries, the area is known for good public schools, affordable homes and charming small towns. First time home owners, retirees and vacation home owners gravitate to these communities including East New Market, Hurlock, Secretary, Brookview, Eldorado, Linkwood, Rhodesdale and Vienna.
In Fall 2019, the new state-of-the-art North Dorchester High School will open in Hurlock to serve families living in the area
Brookview/Eldorado
The small incorporated town of Brookview and adjacent community of Eldorado lie on opposite sides of the Marshy Hope Creek and Nanticoke River. The neighborhoods are primarily comprised of 20th century single family homes on lots ranging from .25 to 2+ acres.
East New Market
With expansive farm fields, East New Market has deep agricultural roots and was an important center of commerce during the 18th and 19th centuries. Originally settled in 1660 on the North-South Choptank Indian trail, the entire town – with its 75 structures representing distinct architectural styles – is listed on the National Register of Historic Places.
Today, East New Market is home to families drawn to the verdant landscape and close-knit neighborhoods. Enjoy great dining at Suicide Bridge Restaurant on Cabin Creek, a popular waterfront seafood restaurant, or a home-cooked meal at Johnny's Tavern or Hometown Pride.
Hurlock
Thanks to railroad facilities that once carried passengers and products to major destinations, Hurlock became the industrial and commercial hub of northern Dorchester County. The renovated historic train depot serves as both town symbol and gathering place for festivals and events. The Hurlock Free Library is the oldest on the Eastern Shore and second oldest in the Maryland.
Hurlock has a dozen food production, processing and transportation businesses. And, no less than 10 churches serve the community's deep and diverse religious roots. A Hurlock address includes both the incorporated town as well as outlying areas ranging from .25 acre lots to 100+ acre farms.
Secretary
Located at the headwaters of the Warwick River, the town was named after Lord Baltimore's Secretary Henry Sewall when established in 1661. Today, this historic waterfront town of 550 residents offers a relaxed quality of life and features a diverse array of housing styles from historic farms and contemporary townhomes to single family houses. Neighbors meet at the nearby Suicide Bridge Restaurant.
Area Listings