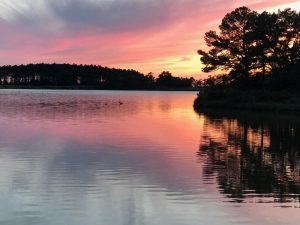 The Health Benefits of Living Near the Water
(from Marina Pointe of Tampa, Florida)
Home — where our treasured belongings and memories live, where we're free to roam about in our most comfortable clothing and most importantly, where we decompress after a long day. The place we choose to live is the single most impactful decision on our well-being which is why you should seriously consider the health benefits of living by the water.
Humans are naturally drawn to blue spaces — a natural biological connection that science has linked to improved cognitive, emotional and physical health. Just looking at the water releases a flood of neurochemicals that increase blood flow to the brain and heart, creating an instantaneous feeling of relaxation.
Urbanization and constant technological connectivity contribute to anxiety and moodiness — so it makes sense that a home by the water can combat the sometimes-stressful effect of daily life.
Imagine getting home from a busy day and being able to relax with a beautiful view of the sunset.  Any dwelling is made more beautiful with a backdrop of a waterfront setting peeking through the windows. While there are plenty of ways to improve your health and lifestyle, moving near the water can elevate both without any major change to your typical routine.