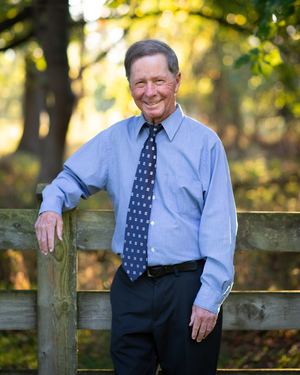 Bio
Cambridge native Dickie Harrington has vast experience in real estate, law and banking. He specializes in waterfront homes, farms and commercial properties.
Dickie graduated from the University of Maryland College Park with a B.S. in Political Science. While serving in the Army National Guard, he earned his J.D. degree from the University of Baltimore and practiced law in Cambridge for 27 years as a partner with Harrington & Merryweather. Dickie has been a member of the Cambridge Lions Club and the American Legion Post #91. He has been director of the Dorchester County YMCA and currently is the director of the Cambridge Lighthouse Foundation.
Dickie resides in Dorchester's Neck District with his wife, Sandy. He has three adult children – Jessie, Jenny and Matt – Jessie is an attorney with a large D.C. firm, Jenny lives in Dallas and is an interior designer with an architectural firm, and Matt lives in San Diego working as a manager with Town Parke Company.