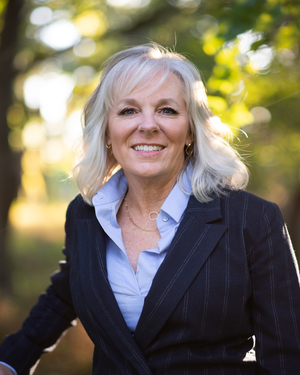 Bio
Passionate, purposeful, and philanthropic, Sharon Spedden has been a top producing REALTOR® on the mid-shore for 30+ years. Representing buyers and sellers of waterfront, residential, and commercial properties, she is a tenacious problem solver able to seamlessly navigate complex real estate transactions. Sharon's clients and customers benefit from her deep knowledge of the market, pricing, historic communities, navigable waterways, and available resources.
Sharon earned her B.S. in Marketing & Finance from Old Dominion University, giving her a competitive advantage in marketing, advertising, negotiating, and consumer behavior. She launched her career in 1988 at her father's office – Century 21 Spedden & Associates – and was a top producer for Long & Foster before opening her namesake firm in 2006.
A past president of both the Mid-Shore and Dorchester County boards of REALTORS, Sharon was named Realtor of the Year in 2009. She is a recognized leader in the business community, serving on the Dorchester Chamber of Commerce Board of Directors.
Today – along with her daughter Sydney Cohee – Sharon is carrying on her father's legacy as the first family of real estate in Dorchester County. When not working on behalf of her clients, this avid outdoor enthusiast enjoys golf, tennis, scuba diving and spending time with her grandsons, Alex and Chase.